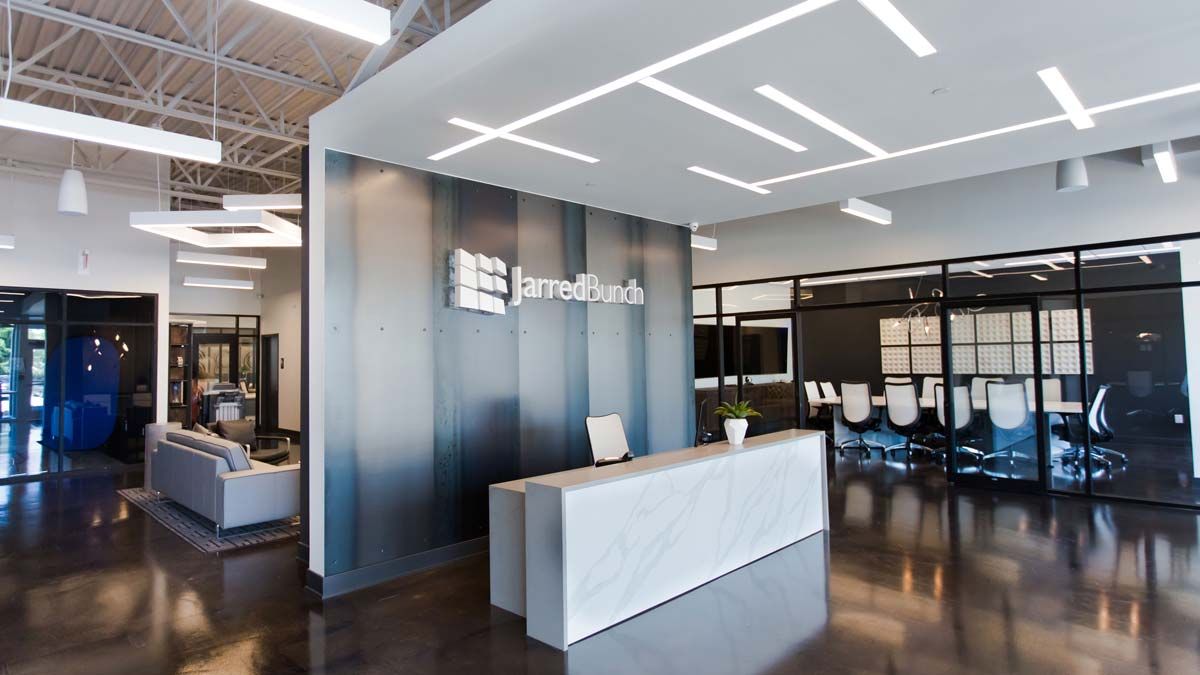 Commercial Automation
Improve business operations and employee collaboration with integrated and automated control of media, lighting, shades and security.
COMMERCIAL AUTOMATION
IMPROVE BUSINESS OPERATIONS AND EMPLOYEE COLLABORATION WITH INTEGRATED AND AUTOMATED CONTROL OF MEDIA, LIGHTING, SHADES AND SECURITY.

Integrated Room Control
Refined Control Transforms Your Company's Most Important Rooms
Operate all the technology from the device of your choice

Design the ideal environment for meetings and presentations

Prepare and adjust quickly for more efficient use of your Indianapolis space
Lighting Control
Harness the Full Power of Natural and Artificial Lighting
Easily manage lights via keypads, apps or touchpads

Minimize costs through occupancy sensors and timers

Adjusts lights according to time, function and room
Motorized Window Treatments
Revitalize Your Business with Flawless Control of Natural Light
Embrace sunlight for enhanced comfort and well-being

Eliminate heat gain, glare and UV damage to furnishings
Media Control
Exceptional Control of All Your Media Content at a Button's Press
Instantly change content or adjust volume from a touchscreen, app or keypad

Integrate endless source options including computer, cable and streaming
Video Conferencing
Make Collaboration the Heart of Your Facility with Interactive Video Conferencing
Reliably connect remote staff and clients with your in-house team

High-definition video meetings build better trust with staff and clients

Custom background noise cancellation and mic targeting for clear audio
Networking
Intent-Based Networks Bridge the Gap Between Business and IT
Application-based hardware enhances network reliability and speed

Network management software optimizes performance for applications and devices
Leverage Technology for Smoother Operations
Want technology that offers a direct ROI? Manage your energy use, streamline daily tasks and optimize meeting spaces with an integrated technology solution.