Will my Internet Support My 4K TV and High-Res Music?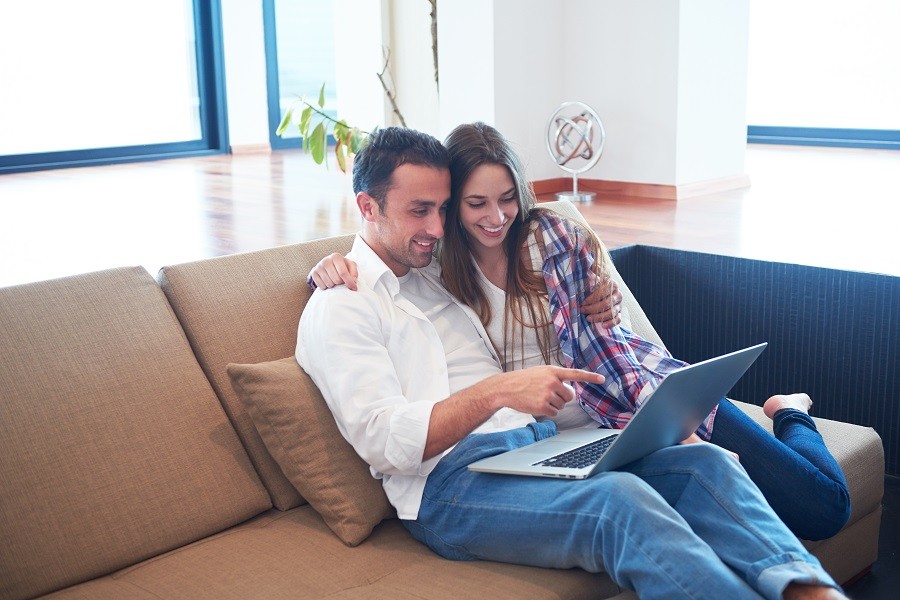 You may think that upgrading your audio and video is as simple as changing your monthly subscriptions or switching out some of your devices, but you also need to consider the quality of your Wi-Fi. If you go from watching your movies in HD to UHD, and change from listening to mp3s to high-resolution there may be some hiccups. There are multiple factors that affect how reliable your Internet is, but we can assure you that upgrading your sources is definitely one of them. Read this blog to find out if you need a home network installation.
SEE ALSO: 3 Reasons Your Internet is Slow and What to Do About It
Support Streaming 4K Video Content
More and more homeowners are trading in their HD TVs for the new 4K models. But what good is a fancy, new 4K TV if your network doesn't have the bandwidth to support your streaming platforms, like Netflix and Amazon Video? Greater download speeds will transform the way you watch TV and open up a world of crisp color that is sure to make your friends jealous. Slow download speeds result in buffering issues and frozen screens.
Another factor to be aware of is that internet service providers (ISP) often put a cap on the total amount of data that a customer can use each month. These caps present a problem when it comes to streaming video. If your ISP limits your data usage to 50 or 200 GB per month, you could quickly reach your limit before you get to enjoy all the content in your queue.  
In order to strengthen your home Wi-Fi network's signal range, you can add a second router or invest in a more powerful one. This will depend on the size of your property. You'll also need to consider the number of devices connected to the network and the activities associated with each one. Additionally, you need to factor in the type of walls and floors in your house since some building materials can impede signal distribution. One of the first things we do when installing a home network is assess the size of your home and all of the types of devices you have. Then, based on our years of experience, we suggest the proper equipment and service you'll need to make all of your movies and shows perform perfectly.
Support High-Resolution Audio
The ability to download and stream nearly any genre of music is not a new phenomenon. The list of available music services has grown in recent years. From Spotify and iTunes to Deezer and Tidal, the list is lengthy. While most streaming music providers offer a free version of the service, the sound quality is adequate, but not outstanding. For the audiophiles among us, high-resolution music downloads are old news, but the challenge here is the amount of space these uncompressed audio files occupy. Instead of going through the inconvenient step of downloading a file, you can now stream the music files on demand.
Can your home network support the uncompressed audio format? If not, the high-res option will provide you little in the way of entertainment value. The Premier Group can provide an audio solution for you that allows you to stream any song you like—whether it's high-res or mp3.
Wired networks are more reliable, and most high-end streaming products are wired only. Beyond a network that can support high-res audio streaming, there are some additional tools you'll need to improve your experience. Our team will walk you through all the needed steps to installing a whole house music system and network that supports every music format and all of your music files.
Before fiddling with your Internet yourself or paying extra to your ISP for better service, ask a home technology professional what's best. Contact us to set up a free consultation.