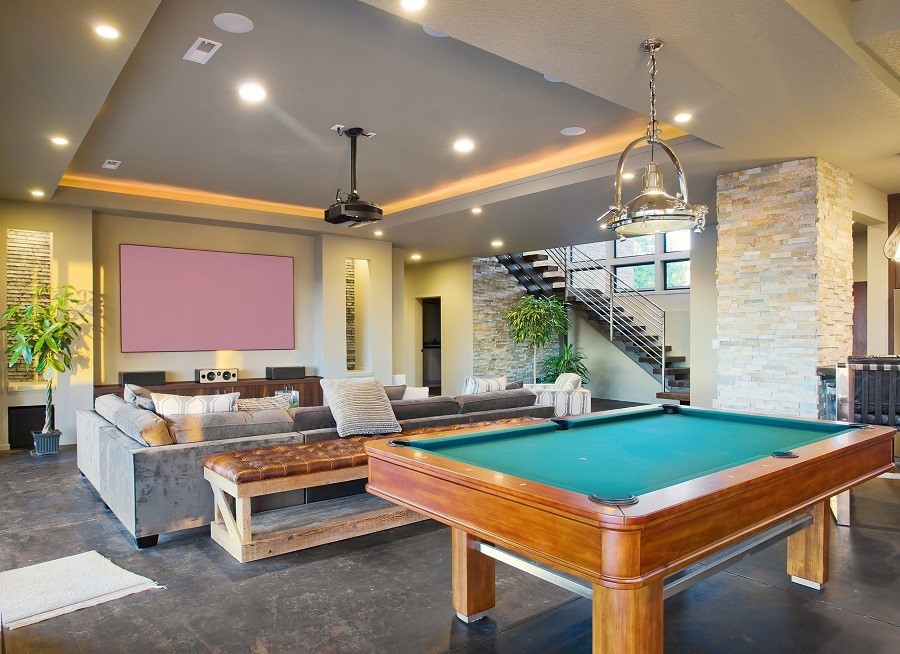 Here in Indiana, there's no better time for entertaining than the summer.
The cold of winter and early spring will be gone, and warm temperatures mean it will be the perfect time to host guests or family gatherings at your house.
Why not prepare your home with a custom technology upgrade?
You can add outdoor speakers, for example. But in this post, we'll explore some indoor summer upgrades you can make for those times when outdoor entertaining might not be ideal – such as during a thunderstorm or rain shower.
Below, we reveal three of the best game room upgrades you can make to the media room design in your Indianapolis home, just in time for this summer.
SEE ALSO: How Your Home Control System Can Help You Entertain Outdoors