Premier Named CEDIA Awards' Top Category Winner in the Americas for "Integrated Home of the Year" for 2018
Press Release: September 6th, 2018
San Diego, California (September 6th, 2018) - The Premier Group, a home technology Integrator located in Carmel, Indiana was recognized as the CEDIA Awards' top honor for "Integrated Home of the Year 2018" in North & South America for outstanding integrated system design on September 5th in San Diego, California held atPetco Park.
Premier's submission included a residential new construction project located in Indianapolis, Indiana on Geist Reservoir. The home is carved into a lakeside parcel of land with a dramatic grade-change. Filled with exotic finishes and one-of-a-kind finds, Premier seamlessly designed and installed the comprehensive technology package including a lighting design package that both complimented and enhanced the architectural features of the home. Manufacturer brands featured in this home include Control4, QMotion, Lucifer Lighting Company, Sonance, Leon, Seura and Full Swing.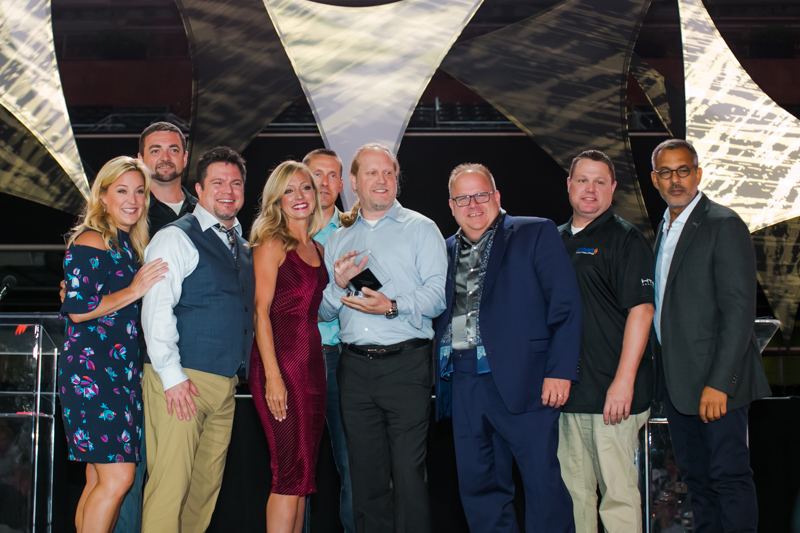 "After 19 years in business and always striving to provide the most comprehensive and innovative solutions for our customers, it is incredibly rewarding to be honored with this recognition. Our team is extremely talented and well-rounded, and they are each asked everyday to wear multiple hats to best serve our homeowners. I am so thankful for them, and because of them, I know we are able to provide top-notch service before, during and after the sale. We have worked many years for an accolade of this caliber, and because of our design partners' collaboration in this specific project, along with homeowners that trusted us to provide a technology experience designed around the way that they live, the culmination has resulted in us receiving CEDIA's top honor of "Integrated Home of the Year," something myself and my team take great pride in. - Jason Barth, CEO & Principal Designer
CEDIA is the leading global authority in the $14 billion home technology industry. CEDIA represents 3,700 member companies worldwide and serves more than 30,000 industry professionals that manufacture, design, and integrate goods and services for the connected home.
CEDIA's Awards program recognizes technical excellence, product innovation, and individual professionals succeeding in the home technology industry. The CEDIA Awards celebrate the many ways technology enhances the home. Installations can be entered into multiple categories and are judged by industry experts. Entrants compete and are recognized within their region — Americas, EMEA, or Asia Pacific — based on their primary location.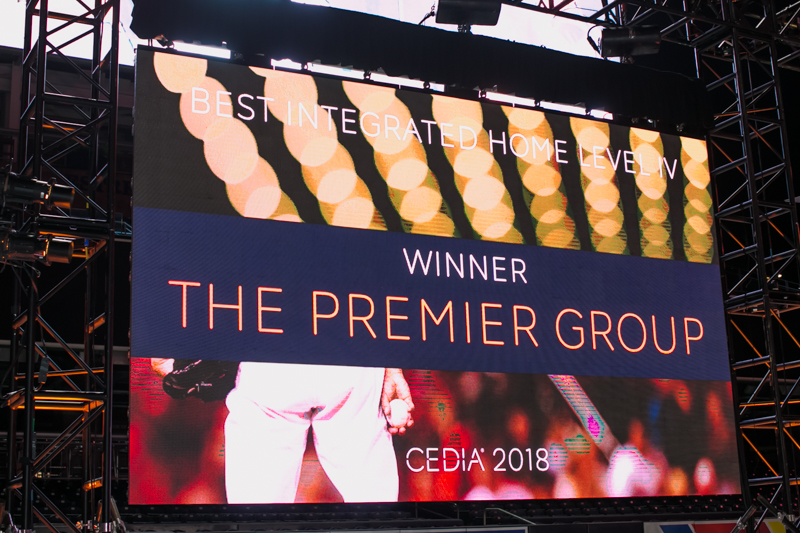 "Every year the technical judges are blown away by the project submissions, the quality of work, and the creative solutions and this year was no exception." - Jenny Scott, CEDIA Director of Member Engagement
SEE ALSO:
The Premier Group is Indiana's Only HTA Certified Integrator
Interested in finding out more about how The Premier Group can add to your home's total technology setup?
Reach out to us today by clicking the button below or by calling us now at (317) 580-1032!