We think that the best outdoor lighting design should be beautiful as well as serve many purposes. And since we are in the business of home automation, then of course it should operate on its own to simplify your lifestyle—it's just one less thing you need to worry about! And lets not forget about durability. If you are making a significant investment like this, then you need to know the fixtures are built to last in the extreme elements we experience here in Indiana.
SEE ALSO: Professional Lighting Design Control
Architectural Enhancements
First and foremost, your lighting plan should highlight the architectural features of your home. Rather than evenly wash the exterior of your home, it should instead accentuate the details to add visual interest and drama at night. In addition, exploring a variety of different lighting fixtures to serve different purposes makes for a very functional design when it come to lighting your pathways, your trees or the exterior of your home.
Image courtesy of Coastal Source
Automation
Yes, it should be simple. Our team can program your outdoor lighting based on an astronomical clock to coordinate with sunrise and sunset times, or sense when it is dark on rainy days. Another approach is to have the lights operate on their own based on your typical daily schedule and traffic patterns. Sometimes, the two approaches are layered and combined to serve dual-purposes. Whatever your preference, we will prepare the system to function just how you like it and with all of the ease from the same single app on your mobile device that operates your entire home automation system.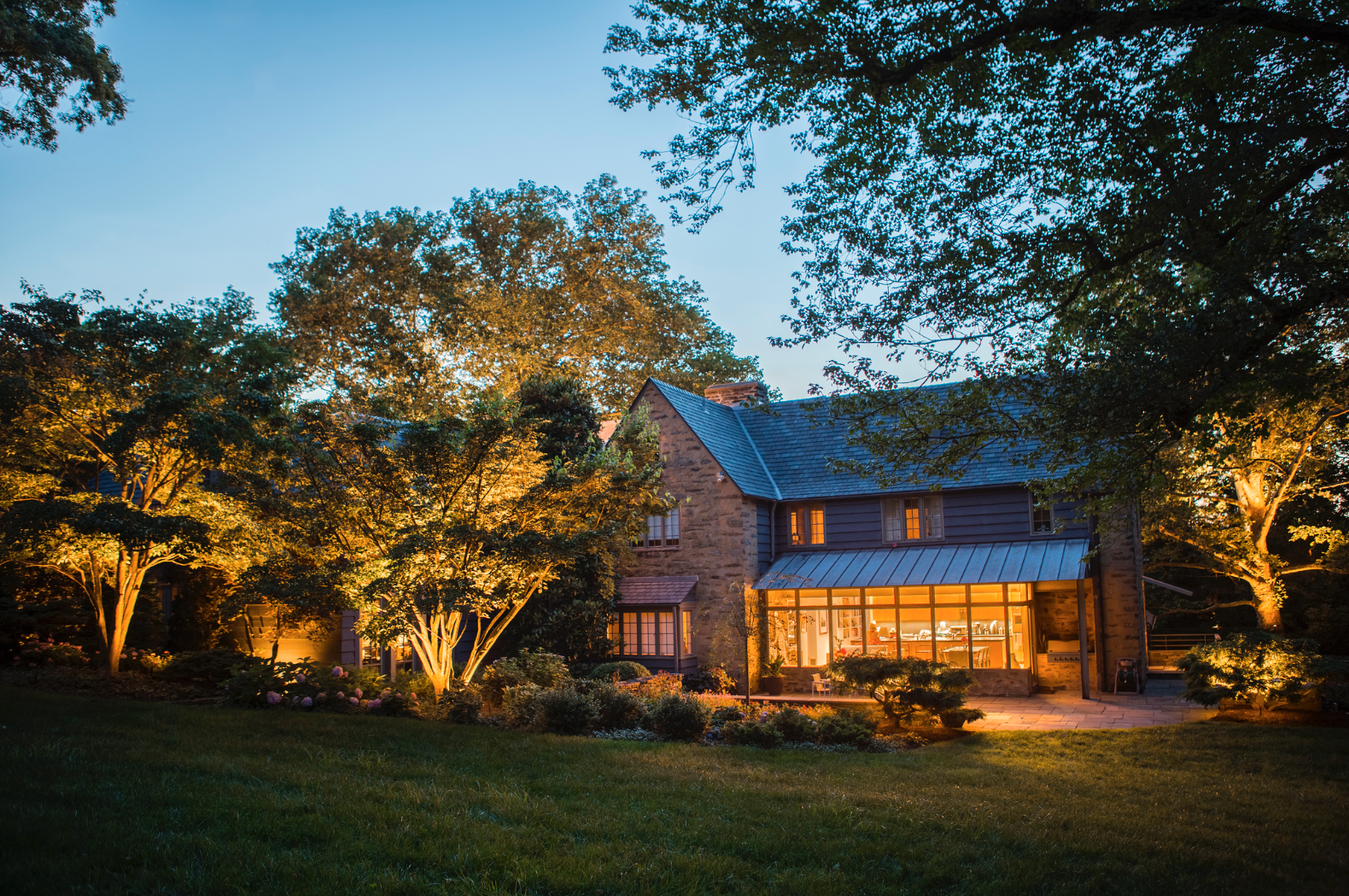 Image courtesy of Coastal Source
Security
Feeling safe and secure in your home is invaluable. We can elevate your security system a step further beyond the traditional approach of sirens, motions and glass break detectors. By incorporating an intelligent camera system with lighting control, we can design an added layer of home security by setting a perimeter around your property, and triggering your lighting to turn on if a person or vehicle crosses that boundary. So before any suspicious activity is able to approach your home, let your exterior lighting serve as an outdoor guard for peace of mind.
Image courtesy of Coastal Source
For additional information, or to setup a private consultation in our showroom at the Indiana Design Center, give us a call at 317-580-1032. We look forward to earning your business and beautifying your home's exterior.