How The Premier Group Makes Your AV Project a Success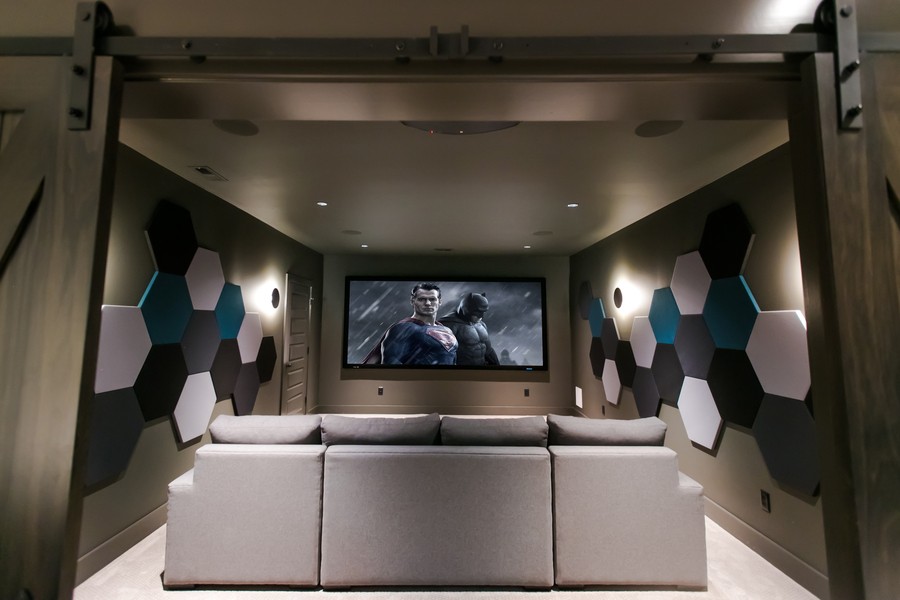 Expert Craftsmanship and Unrivaled Results for Your Audio-Video Installation
What makes a beautiful home theater – one that delivers the sights, sounds, and sensations you crave? What about a whole-home sound system, a media room, or a landscape speaker system? Even though premium products go a long way to create a satisfying audio-video installation, they aren't the only elements that ensure a high-performing and immensely rewarding finished result.
Without a professional AV system setup, you could end up with amazing products that fail to deliver the experience you want. The Premier Group won't let that happen to you! We are proud to be one of the top integration companies in the United States due to our expertise, awards and credentials, commitment to excellence, and careful design process. Keep reading to see how we can make the audio-video project at your home in Carmel, IN, a glowing success.
SEE ALSO: Premier Featured in Latest CEDIA Podcast
Getting to Know You
We start every project on a strong foundation – getting to know you and your needs. Every audio-video installation project is unique. Whether you need AV setup for a multi-room system or you want a new home theater, you can depend on The Premier Group to accurately determine your needs, wants, and wishes.
Determining the Specifics
After we get a broad overview of your project, it's time to go deeper into the design-build process. That involves determining your budget requirements, timelines, and performance expectations. We also take the time to discuss your brand preferences. When it comes to AV, there are plenty of premium brands on the market: 4K UHD TVs and projectors from Sony, high-end audio from Bowers & Wilkins, and whole-home wireless speakers from Sonos. We're happy to walk you through all the options.
Working Behind the Scenes
Once we have all the facts, figures, and details in our hands, it's time to put things on paper (or computer). We use CAD (computer aided design) for project drawings and engineering. All the engineering schematics and plans are entered, so our team and project managers have the information they need to perform accurate, efficient, and excellent work. At this step, we also consider all other aspects of your home, such as low-voltage wiring, Wi-Fi capabilities, smart home control, and more.
Putting the Plan into Action
Here's where we put into practice what we've put on paper. Don't worry. We're good at it! Our staff has years of experience and multiple certifications to install an intuitive and reliable system that meets your performance expectations. We assign a project manager to every job. They work with everyone on the team, including outside contractors (if it is a new home build), to ensure everything goes smoothly. Of course, we always inform you and document it when changes are made to the original plan.
Setting It Up and Supporting You
System orientation and training are essential parts of our process. After installing and setting up your AV system, we take the time to personalize it to meet your needs and walk you through the process of using it. That is, we don't leave you to figure it out on your own – unless that's what you prefer. Our team is always here to provide ongoing support, maintenance, and monitoring to ensure you enjoy your new audio-video system for years to come.
Do you have an upcoming AV project in mind? The Premier Group can make it a success! Schedule a consultation by calling (317) 580-1032 or filling out our online contact form. We look forward to hearing from you.