Hidden Televisions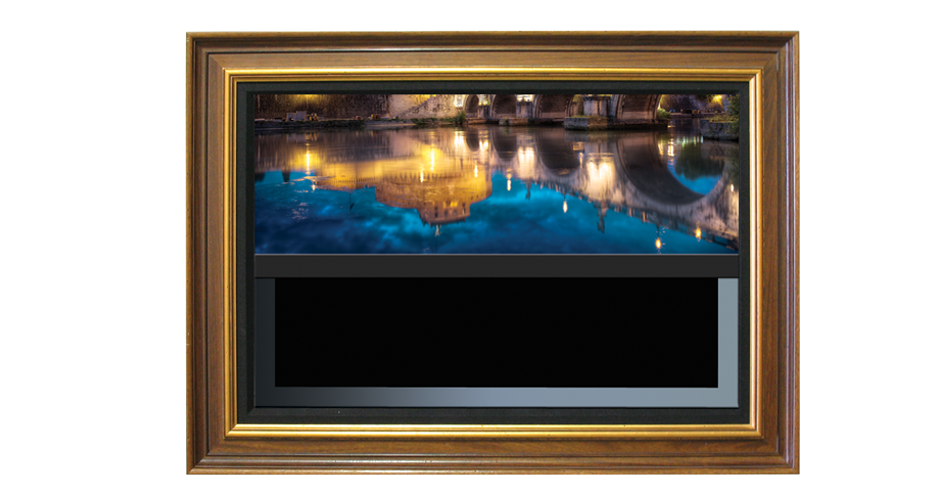 Inside a beautiful frame, the artwork ascends or descends with the touch of a remote. When the screen or flat panel display is not in use, the digital art-on canvas image of your choosing is displayed within the frame. When your artwork is retracted, the flat panel display is visible for viewing.
Our galleries display a vast array of frame styles, liners, and artwork choices for reproduction. For personalized art, custom artwork or personalized photographs can be reproduced to create an individualized Artscreen. Both recessed and surface mount versions are available to compliment any interior design or décor.
Visit our showroom to see how beautiful an Artscreen is in action, or to explore other solutions we offer to make your technology more visually appealing!