Create Dimension & Intrigue with Home Lighting Design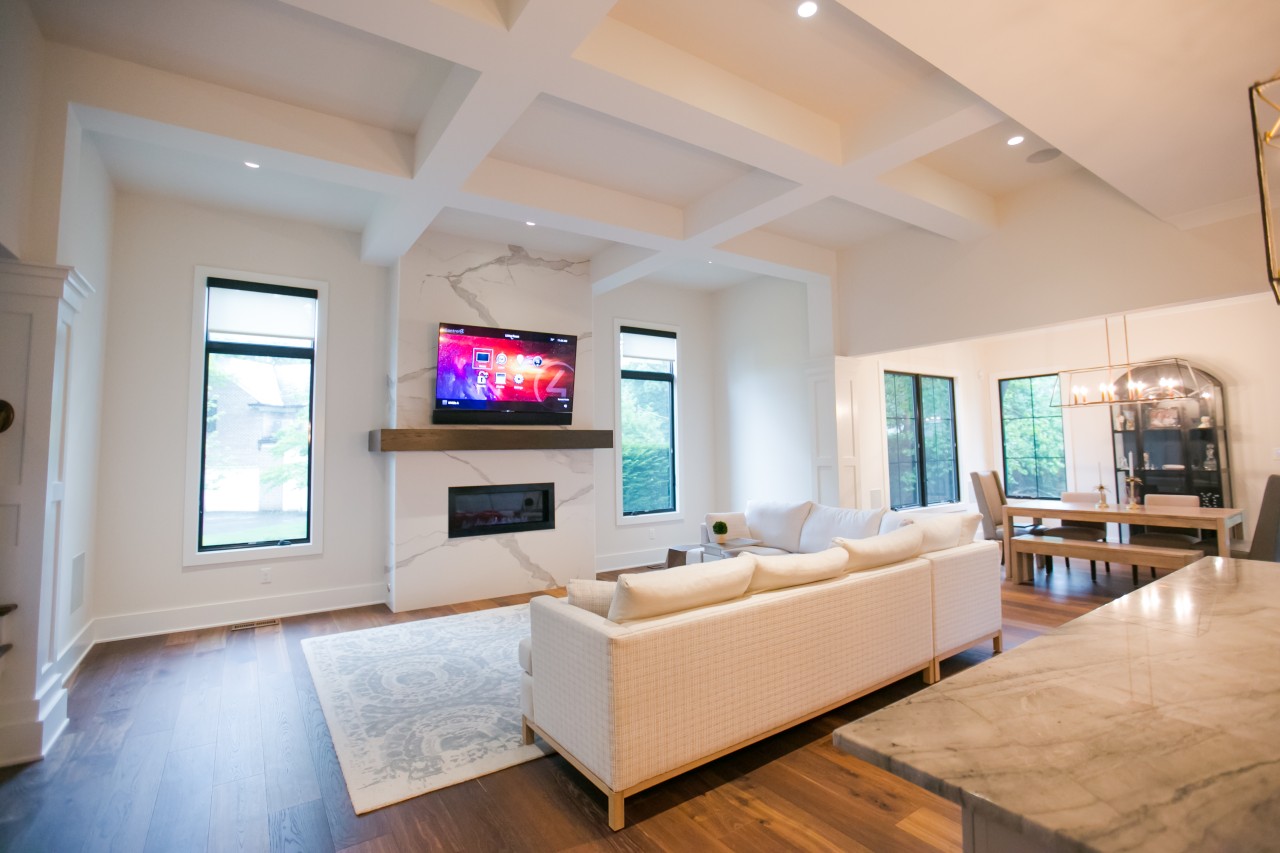 A Stunning Lighting Design Elevates Your Home's Interior
Lighting has transformative effects in your home. The right lighting design can elevate an ordinary room, changing it into a luxurious space. However, the wrong lighting creates an uninviting atmosphere. Just imagine how unpleasant it would be to fill up your home theater with bright flourescent lights!
Still, it takes much more than stylish fixtures and tunable LED lighting to transform a space. Instead, you need a professional lighting design, which takes into account the visual and palpable effects that lights have in a room. Keep reading to learn about lighting methods that ensure beautifully lit rooms in your Carmel, IN home.
SEE ALSO: Accent Your Artwork with Lighting Control
Add Dimension to Your Lighting
While homeowners may not make it a priority, architects and interior designers have always known how importat lighting is when staging a space. Not only are the right lighting fixtures and placement vital to serve a room's function, but to elevate its beauty as well. This means incorporating layered lighting through beautiful table lamps, a lovely chandelier from Tech Lighting and color-changing in-ceiling fixtures.
Our team works with design experts to craft beautiful spaces by combining high-end fixtures with intuitive control to help implement three key lighting approaches: ambient, task and accent lighting.
Ambient Lighting
It's common for homes to automatically come with ambient lighting. It's one aspect of lighting design that does wonders in adding appeal to your home. These types of lights provide glare-free, soft illumination in a space. They also create dimension in your entire home, giving a room character and color. Ambient lighting includes natural lighting from windows, but also the following:
Flush-mounted ceiling lights
Chandeliers
Pendant lights
Torchieres (upward-facing lights)
Cove lights
Accent Lighting
Highlight artwork, architecture, photos, and decorative pieces in your home with accent lighting. While ambient lights are usually dim, accent lights have more illumination because the purpose is to draw attention to something you appreciate in your home. In addition to attracting attention, they give your room unique appeal. Some accent lights include:
Wall sconces
Picture & artwork lights
Recessed lighting
Track lights
Task Lighting
Task lights – like kitchen lights or bedroom lights – don't have to be boring. In fact, they are vital to have in your entire layered lighting design scheme. Most importantly, they allow you to perform specific activities in your home without worrying about eye strain. Positioning stylish task lighting in the right places ensures a seamless experience in your home too. Task lighting includes:
Pendants
Desk & table lamps
Floor lamps
Undercabinet lights
How to Get Started
Designing a lighting plan isn't easy. In fact, if you don't know what you're doing, it can be quite frustrating. Fortunately, The Premier Group has been installing smart lights and customizing lighting designs for many years. From design and customization to installation, we're with you the entire way to ensure a beautifully illuminated home.
Start the process today by calling The Premier Group at (317) 580-1032, chatting with us on this page, or filling out our online contact form. We look forward to hearing from you.