Control4 Offers Smart Home Controls for Everyone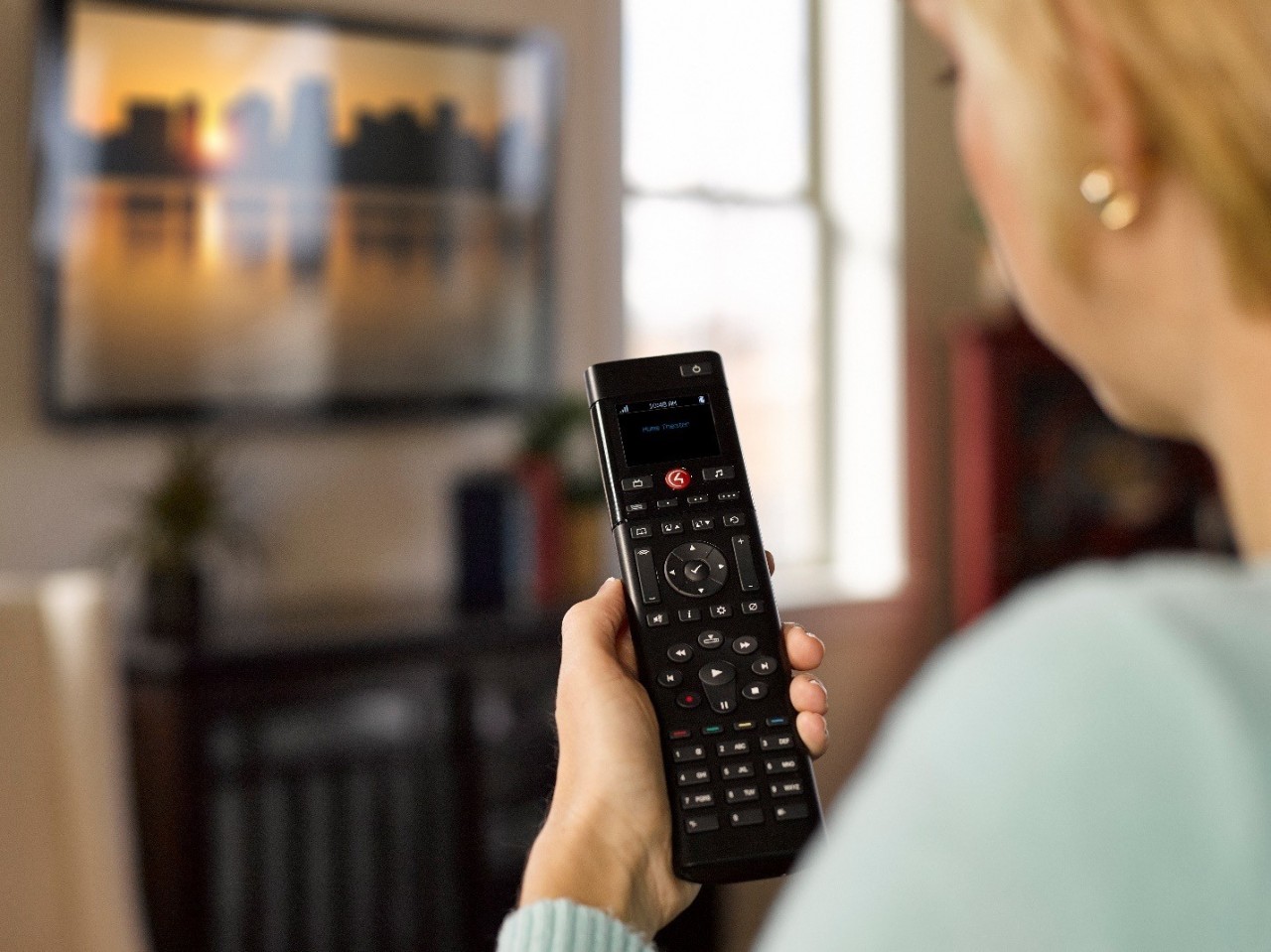 Just as fashion reflects your personal style, technology has the ability to display your personality too. You have a lot of different devices to choose from, and there's no one right way to control your smart home. With that in mind, we want to elaborate on the different options you have to control your Indianapolis, IN area home. Whether you want to keep it old school and use a universal remote, or get the newest wearable technology, Control4 and The Premier Group have something for everyone.
SEE ALSO: Smart Home Secrets: What do you really need for a top-notch system?


The Control4 Remote
The Control4 SR-260 universal remote is the right control for those who like to push buttons, and want a simple device to perform a variety of functions. Most people are used to using a remote, and the style and design is intuitive enough for anyone to figure out. What sets Control4's remote apart is that it can control practically every feature in your home, not just your home theater. Adjust your lights, shades, thermostat, security system, and audio video using this lightweight device. The buttons are backlit, so you can see them in the dark, and there is an LED display at the top of the remote for displaying your favorite channels and functions. Access all of your favorite streaming platforms and channels, including Netflix, Hulu, Amazon Prime, Comcast, Brighthouse or DirecTV. We can integrate all of your entertainment gear with your home theater system and remote so you can use your AppleTV, Roku, or Amazon Fire stick. This remote will help you get rid of coffee table clutter, and simplify your controls. Just make sure it doesn't get lost in your couch!


The Control4 App
Likely the most used and convenient control style, the Control4 app can be used on any mobile device – such as a smartphone, tablet, or smartwatch. It's compatible with both Android and Apple products and can be downloaded quickly and easily. With a simple and sleek user interface, you can navigate throughout your entire home, select your favorite functions, and schedule different scenes for various occasions. The Control4 system is highly customizable, so you can create new scenes at any time, like "Pool Party", or "TGIF Movie". All you need is a reliable local network to power this control from within your home, or an Internet connection so you can turn on your lights or monitor your security system from miles away in another state.


Control4 Touch Screens
Control4 offers in-wall and tabletop touch screens to give you easy access to your smart home system. In-wall screens are extremely convenient since they are stationary and can't get lost in a large home. We can install them in central locations so you'll have controls handy in places like the kitchen, master bedroom, and front door. Tabletop touch screens allow your family to use the system anywhere in your home – without the distractions of having access to Internet platforms or other applications. Your touch screen will exclusively be used for controlling your smart home. These devices come in different colors – black, white, and fire red.


Control4 Wireless Keypads
Control4's wireless keypads can be customized for your exact needs. Instead of trying to figure out which switch turns on what, you'll have clear labels on every button – like "Cooking", "Dining" or "Goodnight". They can include 1-6 LED backlit engraved buttons and different combinations. You can also add up and down volume arrows for when you want to control the audio or dimmers. They come in 12 stylish colors and gloss or satin finishes.


Whether you want just one of these controls or a combination of a few of them, we can customize your smart home so that you can control every feature just the way you like it. To learn more, fill out our online contact form.