Premier Team Travels to Denver for Annual CEDIA Expo
We are fresh off of our annual CEDIA EXPO trip to Denver, Colorado, where many from our team spent valuable time experiencing expert-delivered training alongside the latest technologies and products in our industry! CEDIA EXPO allows us to see, touch, and test-drive the most innovative products and trends driving the residential technology industry. The EXPO covers audio, video, control, security, automation, networking, energy management and more.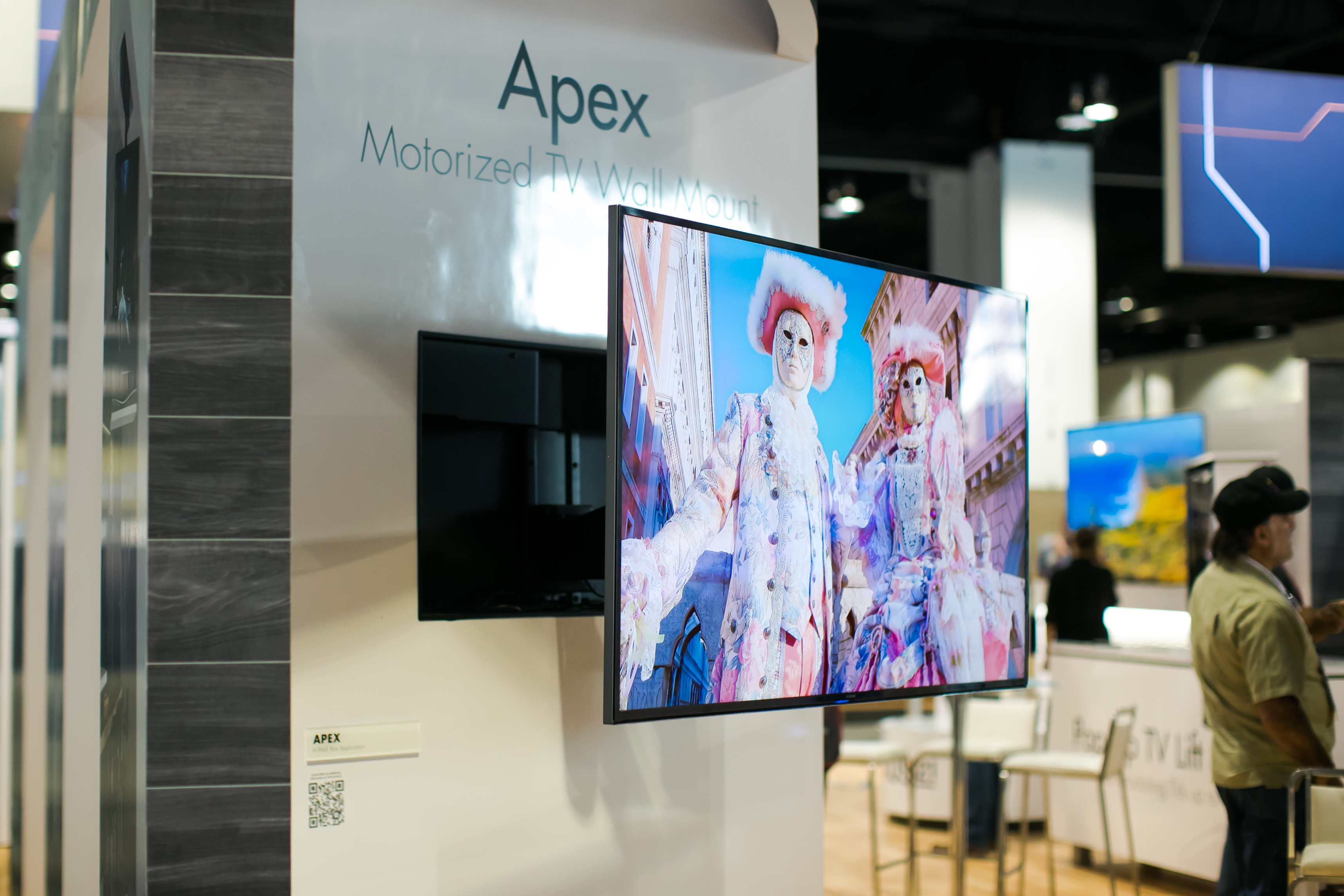 SEE ALSO: Entertain Outdoors
CEDIA EXPO Highlights 
Arguably, the hottest topic at this year's EXPO was regarding Health & Wellness. We got to experience the first-ever Wellness Pavilion, hosted by Delos, the company behind the Well Building Institute and Well standards, and the developer of the Darwin Home Wellness Intelligence Platform. For several months, industry leaders have been harping on biophilia – the notion that human beings are hardwired to survive and thrive in nature – and the health-and-wellness benefits of being outdoors … or some semblance of the outdoors. The Delos booth was a peaceful place brimming with nature, both real and artificial. The pavilion featured a living wall of plants as well as "super-high-quality air" filtered by an Amaircare air-purification system. Zero-gravity chairs in the pavilion were offered to guests, and the wellness experts enveloped you with a weighted blanket, a black-out mask and noise-canceling headphones, while you listened to the soothing audio of your choice. There was also guided meditation led by famed New Ager Deepak Chopra (a Delos advisor and designer of the Delos-inspired Muse Wellness Residences). As guests slipped away, thecircadian lighting system dimmed and adjusted the color temperature to a reddish hue and then faded to dark, mimicking a sunset. The sequence reversed when it was time to rise, gradually brightening the lights and cooling the hue to a daylight setting. Overall, we are fascinated by the opportunities as it relates to our customers' current and future residences. These new ideas elevate some of the typical "fitness" or "meditation" rooms that we often see on floorplans, and allow for more in-depth multifunctional uses.
Another always-fascinating part of the CEDIA EXPO is to experience many of the unique products and specialty solutions we utilize, including a variety of popular motorized TV arms and lifts. Two of our favorite brands, Future Automation and Nexus21, offer a viewing solution for virtually any room scenario. We dream it; they can build it. Here are some of our favorites from the show to get your creative juices flowing with TV placement as it pertains to your home!
Let us help you explore the best technology design for your new construction project, remodel, or your existing home! Contact us at 317-580-1032 to setup a private consultation in our state-of-the-art showroom inside the Indiana Design Center. We look forward to earning your business and making your space one-of-a-kind.