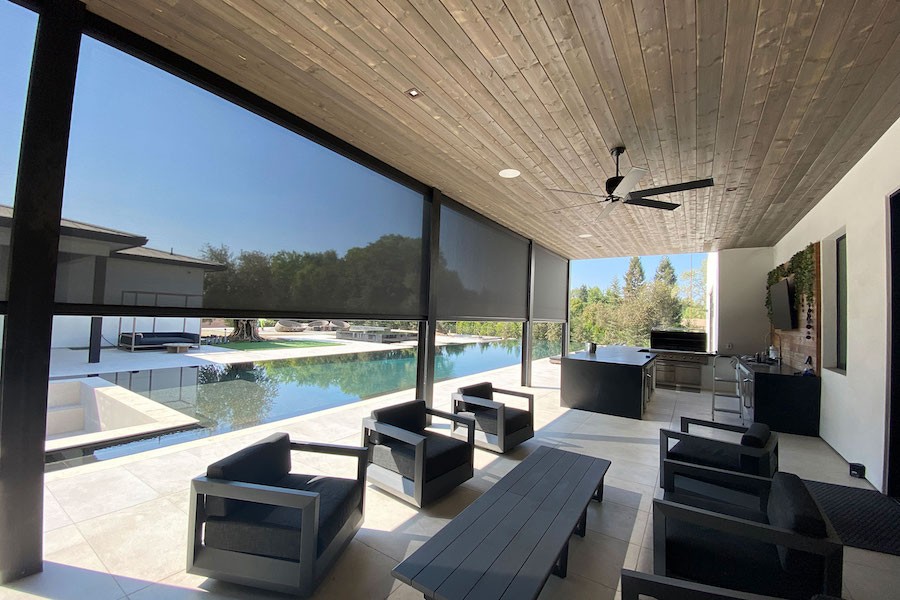 Keep Out Insects, Glare, & Pollen with Motorized Outdoor Screens
Spending time outdoors has proven health benefits—from lowering blood pressure to reducing stress and improving our moods. And who doesn't love a sunny day in the shade or an evening under the stars? It's summertime here in Carmel, IN. So why not make the most of the warm weather while it's here?
Well, there may be a few reasons you're tempted to stay indoors with the AC. For one, harsh, direct sunlight can be uncomfortable when you're trying to relax on the lawn. Plus, pesky insects and pollen-dusted furniture can ruin any outdoor gathering.
Luckily, we have a solution. If you want to add comfort to your patio, open porch, or pergola, consider installing motorized shades. With a tap of a button or voice command, you can lower weatherproof shades instantly, shading the space while keeping bugs, wind, dust, and pollen out.
How do outdoor motorized shades work? And what's the best brand to use? We share below!