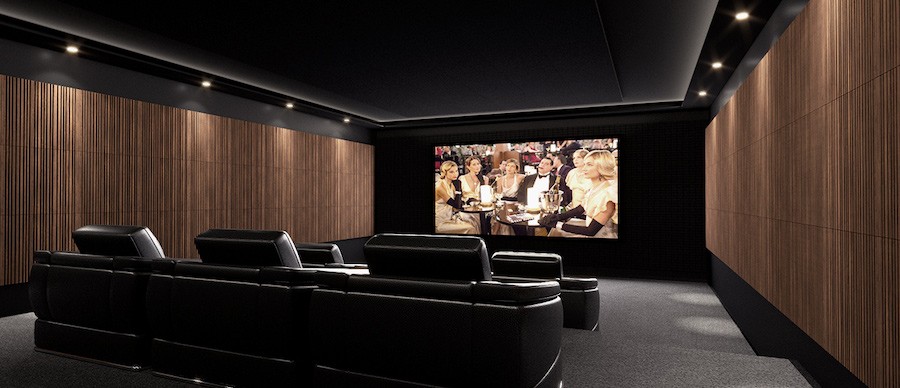 Not With Our Home Theater Installations! Here's How We Merge Acoustics & Style
If you're building (or already own) a home theater, you'll need acoustic treatments. When speakers play, sound waves bounce off walls and cause reverberation or 'reverb.' In a home theater with several audio channels bouncing around the room, that can cause a lot of reverb, which distorts the sound. Low, rumbling bass notes may overpower the space, and you'll miss small audio details and dialogue.
Acoustic treatments are so important we've written a separate article about how they can make or break the home theater experience. But when it comes time to install acoustic treatments, you may wonder, what will they look like? And will they ruin my home theater's look?
Acoustic treatments don't have to take away from your home theater's aesthetic. In fact, they can even enhance the atmosphere. Here's how we merge style and acoustics for home theater installations in Fishers, IN.