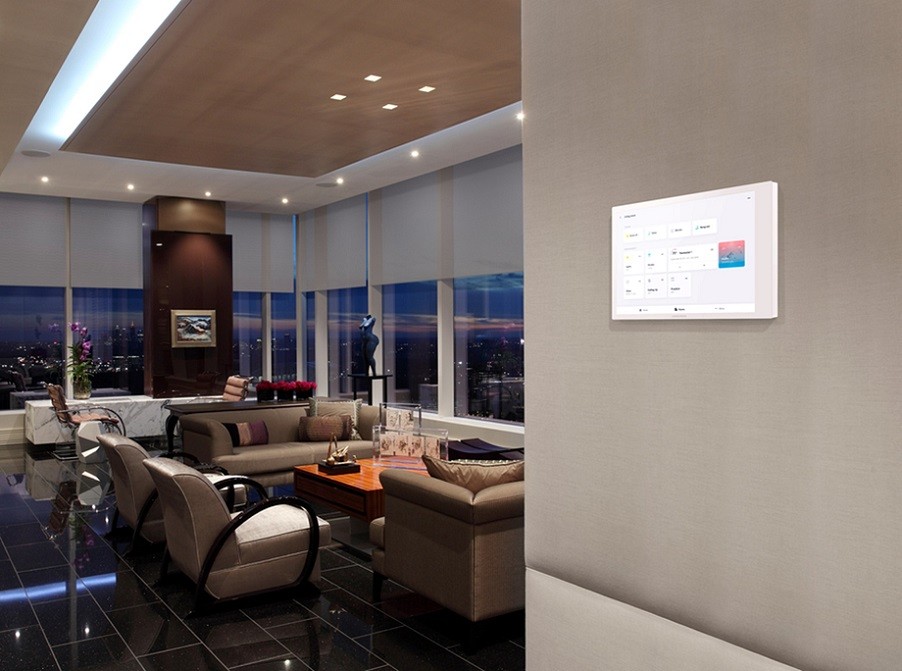 The Top 3

Smart Home Solutions from an Experienced Crestron Dealer
Living is easy, enjoyable, and lavish with smart home automation. Nothing is truer than when it's the Crestron Home™. For more than 50 years, the company has been designing, manufacturing, and distributing control technology for homeowners. So, they know a thing or two about making automation an integral part of people's lives.
Throughout the years, Crestron has refined their systems and products to be smarter, sleeker, and a lot more fun to use. From lighting controls and home theater systems to outdoor entertainment and home security, you enjoy complete and seamless access to every connected technology in your Fishers, IN, home – just by tapping an icon, a wall panel, or by using voice control.
The Premier Group is a leadingCrestron dealer that makes it all happen for you! Keep reading to learn the three ways the Crestron Home elevates your lifestyle.