3 Ways You Can Benefit from an Audio-Video Installation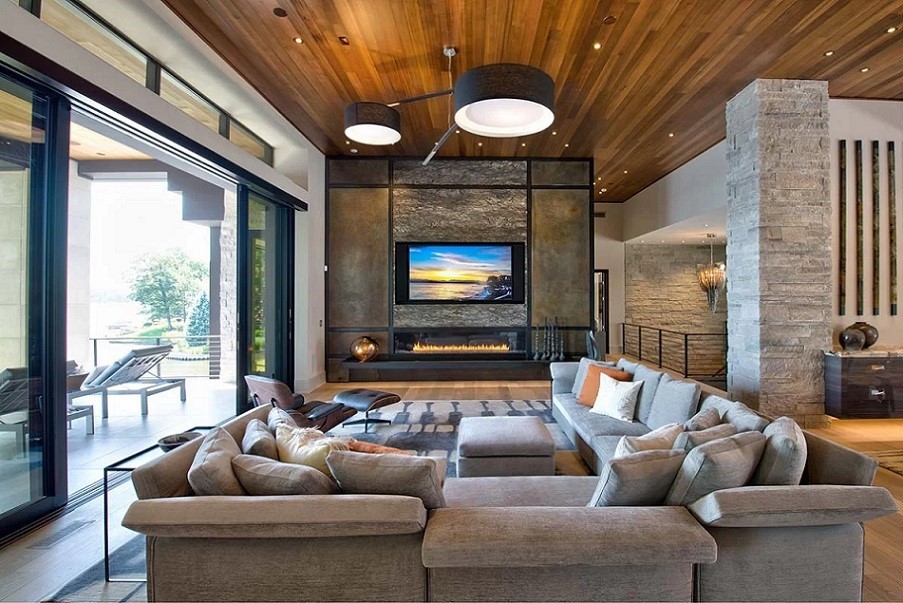 Add More Music, Movies, and Media to Your Day-to-Day Experience
At the turn of the 20th century, home entertainment meant something different than it does today. Families enjoyed a variety of activities, such as playing a musical instrument, dancing, reading, or listening to a radio program. Even then, most people had to leave home to find entertainment (i.e., amusement parks, the local cinema, plays, and sporting events.) The era of the television didn't start until the 1940s. But things have certainly changed since then!
Now, you can enjoy just about any form of entertainment right at home. A home AV system makes it possible. In this blog, we'll discuss three ways you can benefit from a new audio-video installation at your home in Indianapolis, IN. Keep reading to learn more.
SEE ALSO: Why You Should Work with The Premier Group for AV Installations
Immediate Access Everywhere!
Do you want surround sound and a big-screen 4K display in your home theater, a high-end stereo system in your media room, or whole-home audio? Maybe you'd like to have a distributed video system with TVs in every room. Anything is possible when you depend on The Premier Group for your audio-video installation. State-of-the-art home AV takes entertainment to a new level.
Enjoy immediate and convenient access to your audio and video systems wherever you roam in your home. Touch an icon on your smart home tablet to select stations and playlists, adjust the volume, and stream AV to any room in your house. You can also control media with a smartphone app or universal remote. Whether you're enjoying time with family or hosting a big party, one-touch control of your AV systems makes home entertainment seamless and sophisticated.
Elevate Your Home Décor
In the past, home AV systems were bulky and obtrusive. Some stereo speakers were even big enough to sit on! But things have changed. Instead of seeing stacks of audio-video gear, wires and mounts, and large speakers, you'll appreciate the sights and sounds of an incredible system without it detracting from your home décor.
When you work with The Premier Group, we'll help you determine the best locations for your TVs, projectors, and screens. In addition, we install TVs that transform into mirrors, become works of art, or disappear completely into a wall or ceiling. The same is true for speakers. In-ceiling, in-wall, and architectural speakers blend in beautifully with your home décor. We also strategically run all wiring through walls to a centralized media rack that stores all components out of sight in a dedicated closet.
The Beginning of an Automated Home
Why stop at audio-video installation? Home AV is only the beginning of your smart home experience. Your Control4 tablet also gives you access to a myriad of systems throughout your home – lighting, motorized shades, home security, and much more. Everything is at your fingertips.
For instance, you can integrate smart locks, indoor climate controls, surveillance cameras, and even the hot tub jets with a Control4 system. You'll be able to easily manage everything from one place. If you're watching a movie in your home theater, tap a button to lower the lights, adjust the temperature, and even answer the video doorbell. Audio-video installation gets you started on your journey toward an automated lifestyle.
Add more entertainment to your life with home AV. Get started by calling The Premier Group at (317) 580-1032, starting a live chat on this page, or filling out our online contact form. We look forward to hearing from you.