3 Ways to Simplify Your Life with Smart Home Technology
A common misnomer for homeowners considering smart home technology is that it will be too difficult to understand. However, good design and programming actually takes the hassle and guessing game out of the equation when it comes to your home technology. "We find that once we are able to meet with a customer and educate them by demonstrating the technology in our showroom at the Indiana Design Center, they leave realizing that smart home technology actually simplifies their life in all of the areas that they touch on a daily basis—entertainment, lighting and shades, security, climate control, and more," says Jason Barth, CEO of The Premier Group. Barth notes three key ways that smart home technology can add ease to your day.
Lifestyle Scenes
If you think about your morning routine, there is consistency in the order that you prepare for the day. You likely get out of bed, turn on a light switch that leads you to your master bathroom, then head into your kitchen and flip on a light to start your coffee machine, turn on the morning news, raise your window shades, and increase your thermostat to a more comfortable setting. With smart home technology in your Carmel, Indiana home, all of these steps can be programmed into one simple command called "Morning" on your wall switch and happen in unison.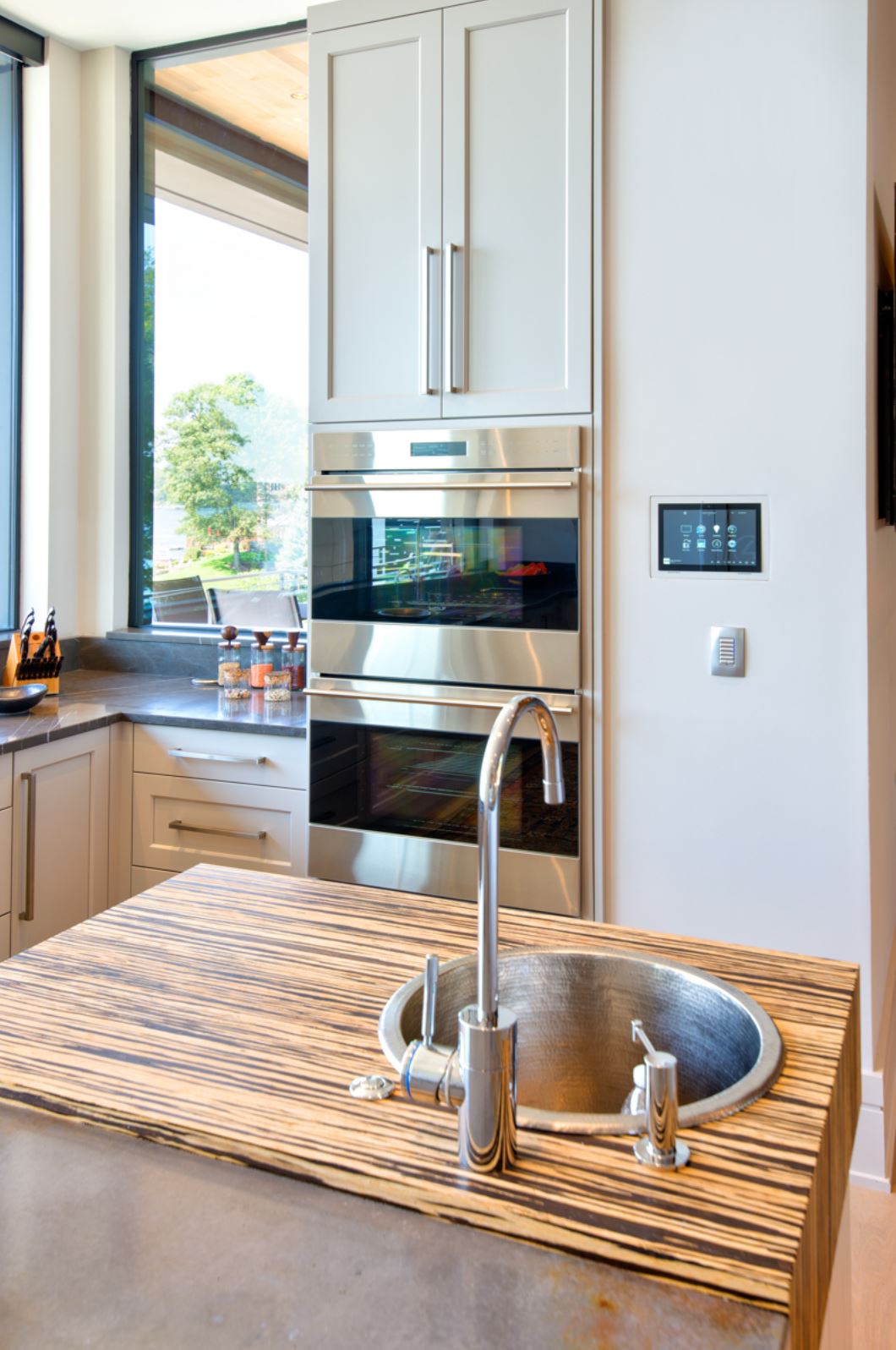 Security Monitoring
Securing your home during vacation time is important and you can set more than your alarm from afar. Varied lighting scenes programmed throughout the day can offer the appearance that someone is home. "Our clients enjoy having remote access to their smart home technology while on vacation. You can easily grant access to a pet sitter entering and exiting the home, monitor your security cameras and adjust the thermostat from your mobile device," says Barth.

Climate Control
A common bedtime routine is to turn the thermostat down at night, and raise it again in the morning. Smart home technology can be tailored around your schedule and your typical pattern on any given day of the week since weekday and weekend routines often differ. Automated climate control saves you steps in the day and also on energy costs.

To learn more, or for a private consultation at our showroom in the Indiana Design Center, call us at 317-580-1032.